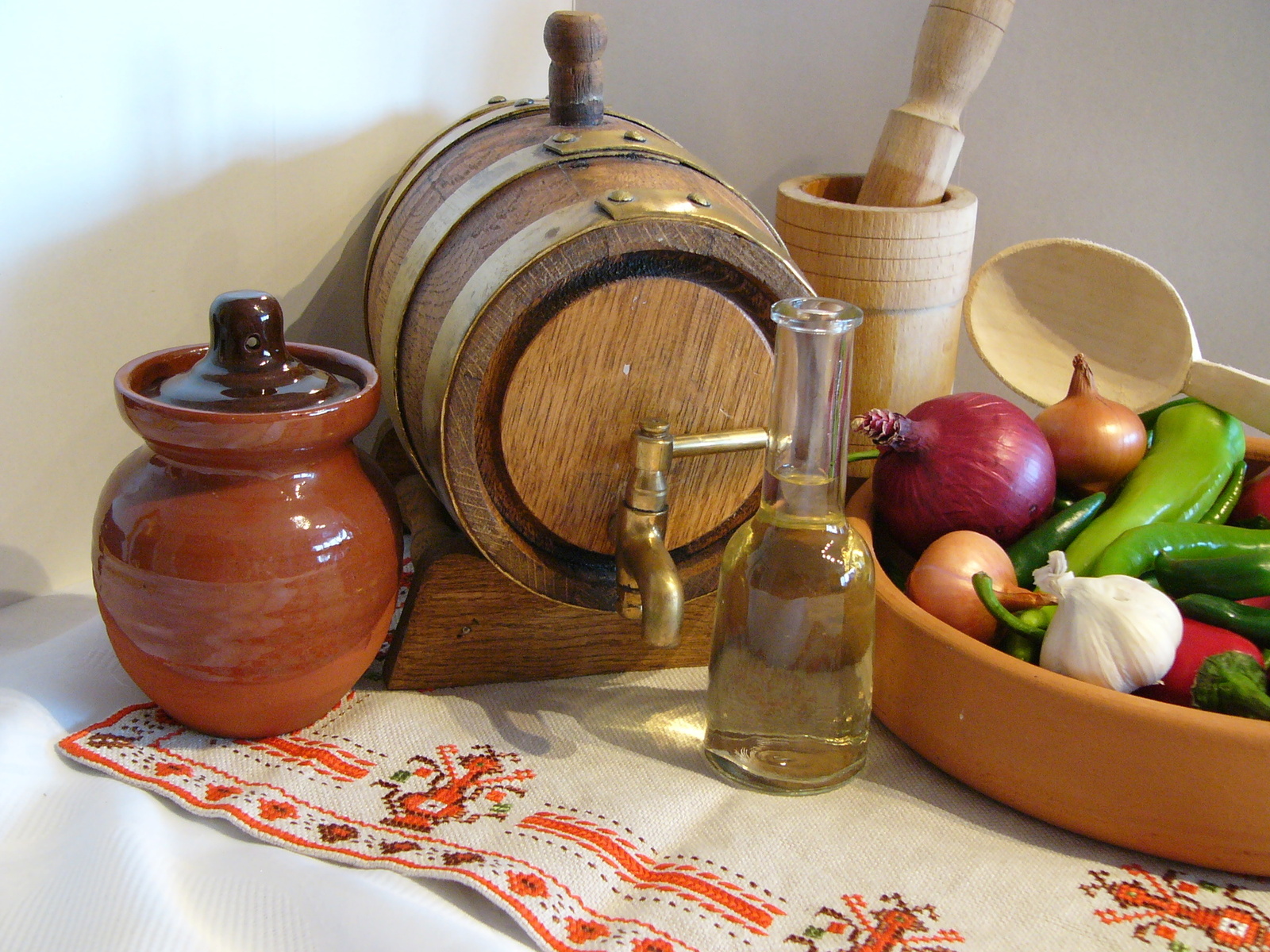 http://www.voyageons-autrement.com/avec-annemarie-osez-l-est
Annemarie Hoarau, the founder of the travel agency dedicated to the Eastern European countries, has made authenticity the trademark of the travel proposals which are, for her, the favorites. Meet an enthusiast who reminds us how much these destinations, too discreet on the "market", have to offer the visitor ...
Voyageons-autrement: From what passion was born "Est Evasion"?
Annemarie Hoarau: From my passion for travel. And also for my country of origin, Romania, of which I explained for years to people how much this nation that had suffered under communism had treasures to offer to those who went there. Following my good advice, the company where I was working entrusted me with the organization of trips via the Employee Committee and, as a result, many people came to find me so that I would take care of his/her personal trip to Eastern Europe. "You should open your own agency," they all said to me; So that I ended up doing it: preparing myself for more than a year, traveling to prepare my circuits and to make contacts with local partners reliable and involved, like me: 300%! And then, a few months ago, a license in my pocket, I started. Est Evasion is born ...
VA: Which destinations do you offer?
AH: Romania, which I know so well, and the surrounding countries: Serbia, Bulgaria, Slovenia, Bosnia and Herzegovina, Montenegro and Macedonia and soon, Albania and Croatia, so many destinations I sought out and found local partners who knew their territory perfectly and worked mainly in the same state of mind as me.
VA: Exactly, what characterizes the spirit of your travels and makes it special?
AH: I would say authenticity. It took so long for me to set up these trips, usually tailor-made, but sometimes also by developing existing proposals from my local partners. I did not want the choice of itineraries, lodgings and meetings to be motivated by the only practical aspect but open up a real approach of the country and real meetings with the craftsmen, local producers or families who lodge you. Knowing that for the youngest, these countries representing formidable outdoor playgrounds, I also put in my catalog a number of trips of a sporting nature: mountain biking, hiking, rafting, climbing, etc.
VA: How are these destinations different from what people know and what are their main strengths?
AH: So, these countries are very poorly known. Often people think that Budapest is the capital of Romania (while it is Bucharest) and very few of them know where Slovenia is located, which is only 6 hours away from Nice, just after Italy (to the point that some will spend the weekend there to find a real change of scenery!). Nevertheless, one of the "advantages" of having long belonged to the communist bloc is that these countries, to resist and preserve their identity, have clung to their traditions and have preserved their culture much better than many others. The same goes for the sense of celebration and rejoicing! What makes this happiness (which the inhabitants spontaneously agree to share wti you) to visit these countries at the time of the great holidays: Christmas, Easter, etc.
In northern Romania, for example, Christmas is not only very festive, but the inhabitants take pleasure in putting on their traditional clothes during this period; all the cities and especially the villages being very animated and attractive, even for the youngest. And it must not be forgotten that nature has been much better preserved there than in Western Europe. With an amazing variety of landscapes: sea, mountains, lakes and rivers for Romania alone, where the Danube Delta, Unesco National Park and World Heritage, is home to more than 300 species of birds.
And as soon as one begins to take an interest in the cultural heritage, the superb monasteries of the region of Moldova for example, one has for days and days of astonishing discoveries ...
Finally, a number of people, uninformed, think that there is a certain insecurity in Eastern Europe ("it's full of pickpockets" imagine some, "armed attacks" add other ). While NOTHING of such does happen in reality and that the streets of Belgrade or Bucharest are perfectly safe. No problem on this side, really.
VA: How does your commitment to more responsible tourism translate into your offerings?
AH: What people are looking for is authenticity. Authenticity of what they see, authenticity of the culture encountered and encounters made. I naturally direct them to places and people who meet this criterion. Slovenia, for example, is the greenest country in Europe, having today made its policy of respect for nature a commercial asset. And it's good. The people to whom I manage my clients are involved in preserving traditions and nature and are the actors. They guide you to markets, craftsmen or restorers working in compliance with rules and natural quality. It is all the more common in Eastern Europe that, in order to survive, everyone had to maintain their small plot of land; the contact with nature and its essential contribution remains therefore very present. In addition, I propose to anyone who wishes to stay at the inhabitant: guest houses where the visitor is the king, immersed in the family spirit and invited to participate in various activities if he wishes: harvesting, making cheese, discovery of the kitchen on the wood fire ... Astonished, bluffed, welcomed in this way, people do not want to leave anymore!
VA: To whom do you address first?
AH: Initially, the French only, but English speakers (all non-French, actually) were so numerous to answer that I decided to translate my website in English. If not, I would say, as a priority, couples, seniors and groups of friends eager to discover, not forgetting the younger ones, attracted by sports activities, nature and also by city breaks, the cities from the East abounding with summer music festivals ...
VA: If you were to mention your favorite travel proposal, what would it be and why?
AH: I have retained in my catalog only the best ones! Either they are completely built by my partners ideas, or I have built my own ones from existing local products, knowing that in time I will create only my owns. Starting from this, I will go to the simplest: the discovery of Bucharest, the capital of Romania, associated with the visit of the castle of Dracula and the neighboring natural park where one can observe the bears is already a treat. As well as the very sensual discovery of Serbia: a lot of culture, tasting, rides in old train and boat, are very exotic ... Then I would mention the wellness offers: hyper-competitive. Romania and Slovenia have many spas where quality care is offered at absolutely unbeatable prices on the splendid Bled lake, for example, in Slovenia.
VA: At the end of the trip, what do people say they enjoyed most?
AH: Not knowing the destination, they are often curious but ... skeptical. When I accompany the groups, I watch the faces ... rather closed at first. And I see them opening each day more in contact with beauty, discoveries, welcomings and very good value for money: when you have a great meal, with drinks, desserts and coffee included for 10 to 15 euros maximum, it does good. The same for the quality of the service and the warm welcome in the guesthouses. Then, when, after several days, we arrive in the splendid medieval towns of Transylvania, it is ecstasy! There is a gradual increase in emotional power that represents an additional asset. So when you get back in, the languages ??are released. To the extent that a couple who had hesitated to leave with our group has heard so much "after" that he decided to leave on our steps, following my advice to the letter !!
VA: What has not been talked about that is dear to you?
AH: My dearest wish is that Romania and the countries of Eastern Europe will become, in the years to come, destinations "in vogue", worth their attractiveness which is so important. It is enough only we speak a little bit more about; the essential we find on the spot, as well as direct flights.
So many people feel that these "discrete" destinations are magnificent, but do not dare to take the plunge. Just dare! All those who have done so, have been largely rewarded ...