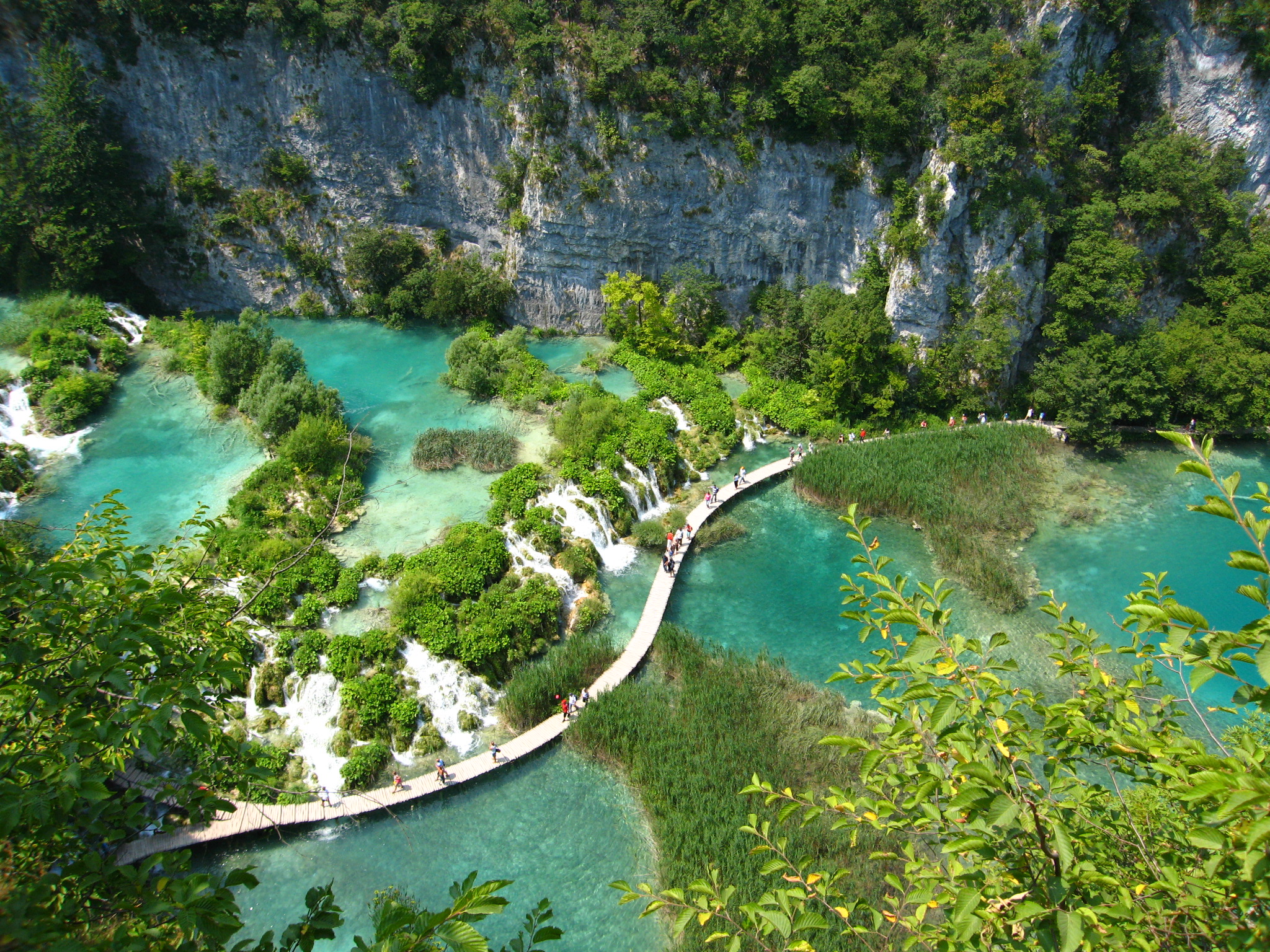 Probably one of the most beautiful parks in Europe, Plitvice is located in the heart of the Lika Mountains.
This kingdom, still preserved, reveals between lakes and waterfalls an exceptional vegetable and animal wealth.
It can be visited on foot, by boat, by small boat and by small train.
Its trails arranged in circuit are very well marked and there is place for all levels!
This park will delight nature lovers, with its wildlife and wild flora quite impressive.
You can see wolves, deer, stags, wildcats, lynx, otters and brown bears that are the symbol of Plitvice Park.
This haven of peace has 98 waterfalls and 16 lakes. It is superb in any season!
In spring and summer, the park is green and breathe life. It's a real pleasure for the eyes.
In autumn, the colors change and give a different look to the park. The leaves of the trees take on a golden and purple color.
In winter, it is covered with snow. It's a magnificent show!
The Plitvice Lakes have been part of UNESCO World Heritage since 1979. You just have to find out why...