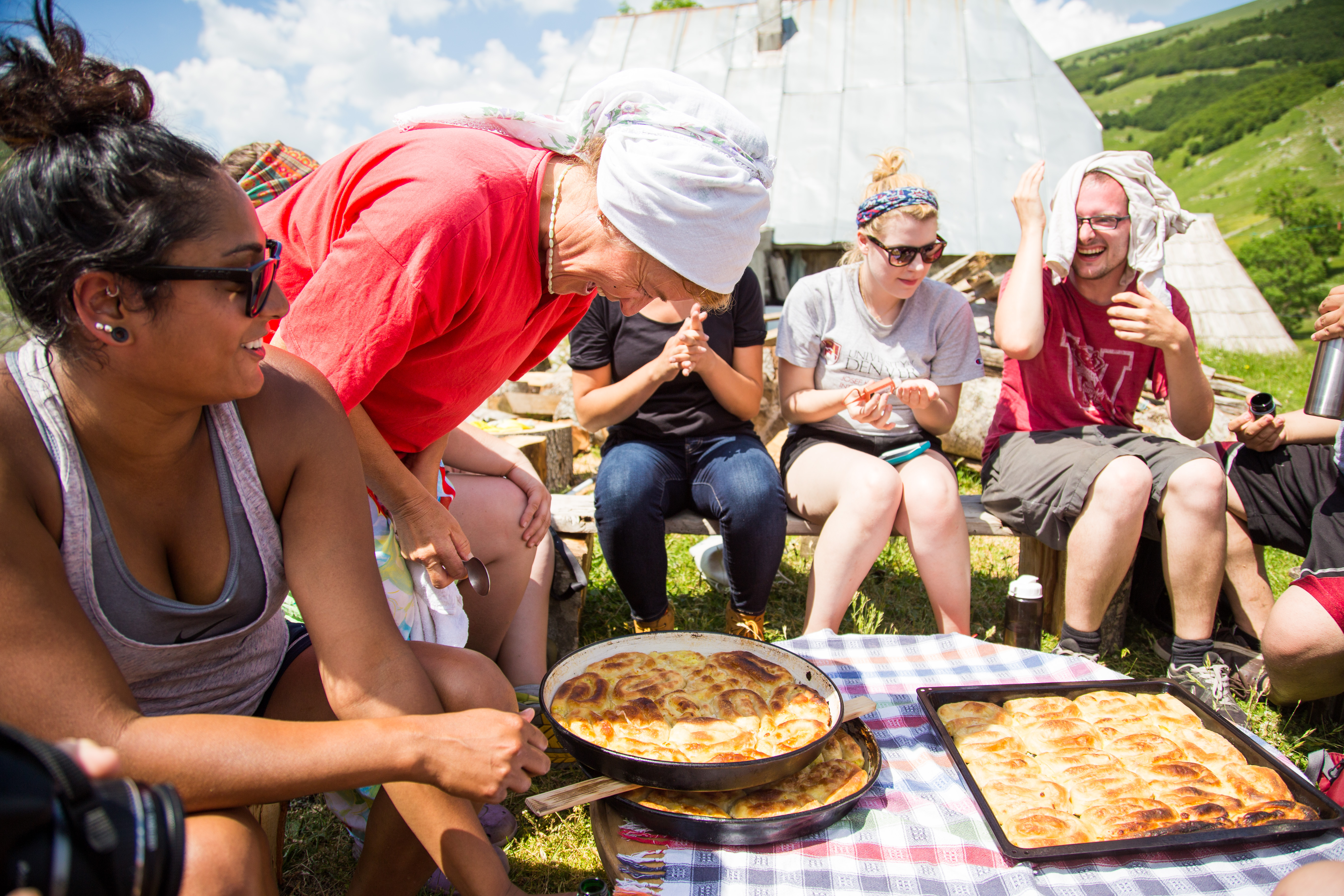 http://www.lepetitjournal.com/bucarest/communaute/coup-de-coeur-roumanie/289018-coup-de-coeur-contrairement-a-l-occident-les-pays-de-l-est-ont-su-conserver-leurs-folklores
We went to meet Annemarie Hoarau, who created in early 2017 her travel agency, "Est Evasion". Of Romanian origin living in France, more precisely in Nice, Annemarie wants to make discover to the "Westerners" the wealth of the countries of the East where the traditions are still alive.
LePetitJournal.com from Bucharest: Where did you come from to create your travel agency?
Annemarie Hoarau: It comes from a desire to discover my country. It's unfortunate to say, but people know very little about Romania. For example, too often there is a tendency to confuse Bucharest with Budapest. And for those who know a little bit of Romania, their acquaintances often stop in Bucharest and the castle of Dracula. This is a shame because the countries of Eastern Europe, of which Romania is a part, have a lot to offer.
In your opinion, why are their knowledge so limited on the subject?
It is above all a matter of image. There are still too many prejudices. Everyone thinks that all these countries are poor countries where insecurity is still pervasive. In retrospect, I must concede that there has been a form of fatalism. The country was sold far too little internationally. However, I have seen an evolution of the image for 3-4 years, and this is partly why I decided to leave my old job to create this travel agency.
Has this lack of visibility allowed the country to maintain its "identity"?
Absolutely. Where Western countries have lost some of their identities, the Eastern countries have managed to preserve their folklore. The Easter celebrations or the Christmas celebrations are all the more important. I explain this by the communist period we had to go through. Everyone had to get by and religion kept us going.
Getting back to the image, how did you see that things were evolving in the right direction?
I have always spoken enormously about my country, Romania, to my office colleagues or people I have been in contact since I live in France. At the beginning, 10 years ago, I noticed a form of rejection in them. Since then, people are more curious and the country does not fear them too much. This has also been possible with all the "positive" documentaries that have been made on the country where folklore as well as Romanian culture are put forward.
What kind of reception did your agency have with the French clientele?
The reception was very mixed. When I moved to Nice, I wanted to speak to the French and francophone public. Before I set up my agency, I did some market research and I found that the French community was not very fond of such destinations. Most of the requests I receive come from a Belgian, Canadian, American or British clientele.
What distinguishes Eastern countries from other holiday destinations?
Authenticity. It is something that has tended to be lost in the West, even though it is still omnipresent in some parts of Eastern Europe. That's why I decided to base my work on authenticity. In Bucharest I am currently having appointments to expand our partnership service to offer "local" tours of the city. You go to the market, you talk with the locals, it's concrete. For Transylvania, we do not stop at Dracula Castle. After the visit, it is possible to sleep at the premises and eat fresh produce. It makes it possible to run the local economy as well as to highlight certain people who are not sufficiently known.
And this authenticity, how do you find it?
That's a lot of research. Either by wandering on the spot or by partners who present me their offers or tourist offices. But mainly it's by myself, testing and digging. I have traveled extensively, tested and sorted to find the right people and I know I still have work to achieve the ideal. I want to show the true face of these countries.
What would be the 3 corners you would advise our readers?
It's complicated to mention only three (laughs). First, and this is a mandatory stage, the Danube Delta. There is no more beautiful and original. Then, it would be the Maramures with its cheerful cemetery or Bucovina where one practices the painting on eggs. And finally, it would be nature in a general way. The mountains of Bosnia, Serbia, Slovenia or Romania are of unsurpassed beauty. For fans of mountain sport, these are spots that are really little known and little exploited.