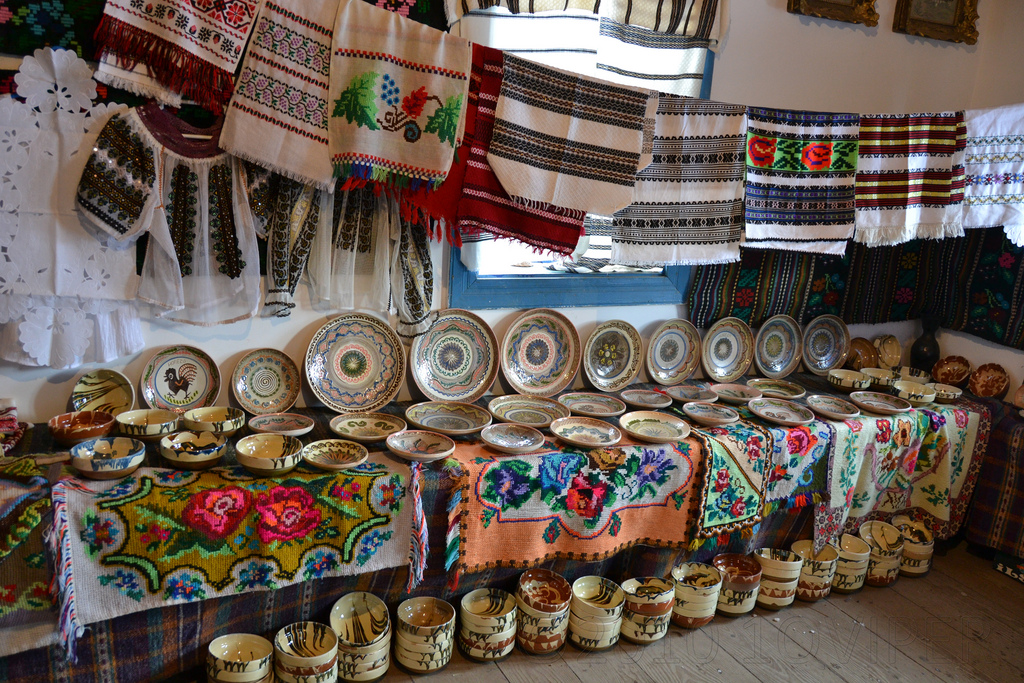 http://www.petitesaffiches.fr/actualites,069/economie,045/est-evasion-une-porte-ouverte-sur,9696.html
Originally from Romania, Annemarie Hoarau has been living in France since 2005. Passionate about her country and her traditions, a graduate in the field of tourism, she has found an excellent way to combine her two passions by creating the agency Est Évasion. By proposing organized trips to the countries of the Eastern Europe, it can make discover the treasures of each of these countries and makes every effort to bring its customers as "home"! Heading East, it's all about meeting with this entrepreneur, based in La Trinité, who will make you want to leave this summer to discover the countries of the Eastern Europe!
"As soon as I could, I was talking about my country ..."
Annemarie Hoarau wants you to discover Romania, as she does for her friends: with authenticity and sincerity!
Annemarie Hoarau was born in Romania, studied foreign languages ??at university, then went on to teaching, then in the technical field, working for various companies in Romania, France and Monaco. She thus spent eight years in the principality, and frequented a very cosmopolitan environment. "As soon as I could, I was talking about my country," she explains. "And of course, the ERC of the big company where I worked allowed me to organize trips for the employees: that's how I took them home! And each time they came back bluffed and happy" she says.
This experience gave birth to Annemarie's real passion for travel, and gave her the idea to create her agency.
The aim is to change people's attitudes and change certain negative images of the countries of Eastern Europe by showing that these are countries that are worth visiting, where you can spend a great holiday.
A year and a half ago, Annemarie leaves Monaco and begins the adventure Est Evasion, and start to test and explore the countries. At the same time, she graduated in tourism, in order to perfect her training. Dozens of trips later she launches Est Evasion.
In the future, Annemarie Hoarau wants to evolve the offer of Est Évasion. "I do not want to make Est Evasion only the reference of touring in Romania and Eastern Europe: I want to go even further," she explains, "by creating traditional guest houses in each country. I want the tourists to "feel" the traditions of the countries, I really want to bring them "home" ... ".
Annemarie not only wants to make tourism, but also wants to make the economy of the countries work by presenting the know-how, the products and customs of the local producers. She wants visitors to go there so they can discover and appreciate a world they did not know and also give the locals an opportunity to express themselves and show their values.
It also plans to organize in France and elsewhere events specific to each country of the East, so that people discover these cultures and want to go further, by planning a trip.
For many years, Romania and Eastern Europe have been abandoned by tourists.
Today, the situation is changing, and the treasures and cultural richness of these Eastern countries arouse more and more the curiosity of the French .Est Evasion proposes organized trips, adapted to all desires and to all budgets, to people who simply want to discover the authentic countries of Eastern Europe. In addition to Romania, it allows to travel to Slovenia, Serbia, Bosnia and Herzegovina, Montenegro, Bulgaria, Croatia, Albania, Kosovo, Moldova, Macedonia and Slovakia. The trips take the form of free circuits or tailor-made, according to the expectations of the tourists. They are fully organized before departure, from payment to accommodation through transportation and activities. The programs of Est Evasion are unique, authentic and original!
The countries of Eastern Europe have many tourist assets, which we know too little. On the cultural level, these are magnificent countries with a rich history, which have preserved and respected their traditions. These are ideal destinations for enriching tours, festivals and other events, gastronomic tastings, and city breaks.
This region also has the characteristic to offer magnificent and preserved landscapes: it therefore attracts more and more the fans of the sustainable tourism and the travelers in search of authenticity. Moreover, Romania and the Eastern countries reconcile services of high quality and cheap services, for the greatest happiness of the travelers.
Romania offers many activities for those who wish to discover it!
Romania offers many activities for those who wish to discover it, between sport, well-being, nature, cultural and gastronomic visits. Est Evasion proposes to discover the capital, Bucharest, which houses the People's House, the second largest administrative building in the world after the Pentagon, as well as the parks and natural lakes of this magnificent country. The travel agency also trains curious travelers in Transylvania, famous area that has inspired Bram Stoker, author of Dracula.

This 12-day and 11-night journey allows you to cross the country by visiting four regions: Wallachia, Transylvania, Bucovina and Dobrogea. The travelers are accommodated in a 3-star hotel, in traditional guest houses and in the inhabitants houses.
On the program: visits to Bucharest; castles and fortresses, fortified churches, medieval towns and monasteries classified as Unesco World Heritage, as well as discovering sumptuous sculptures in Bucovina and boat trips on the Danube Delta.
In short, if you want to escape for the close holidays, advice ... Dare Est Evasion (sure warranty!)