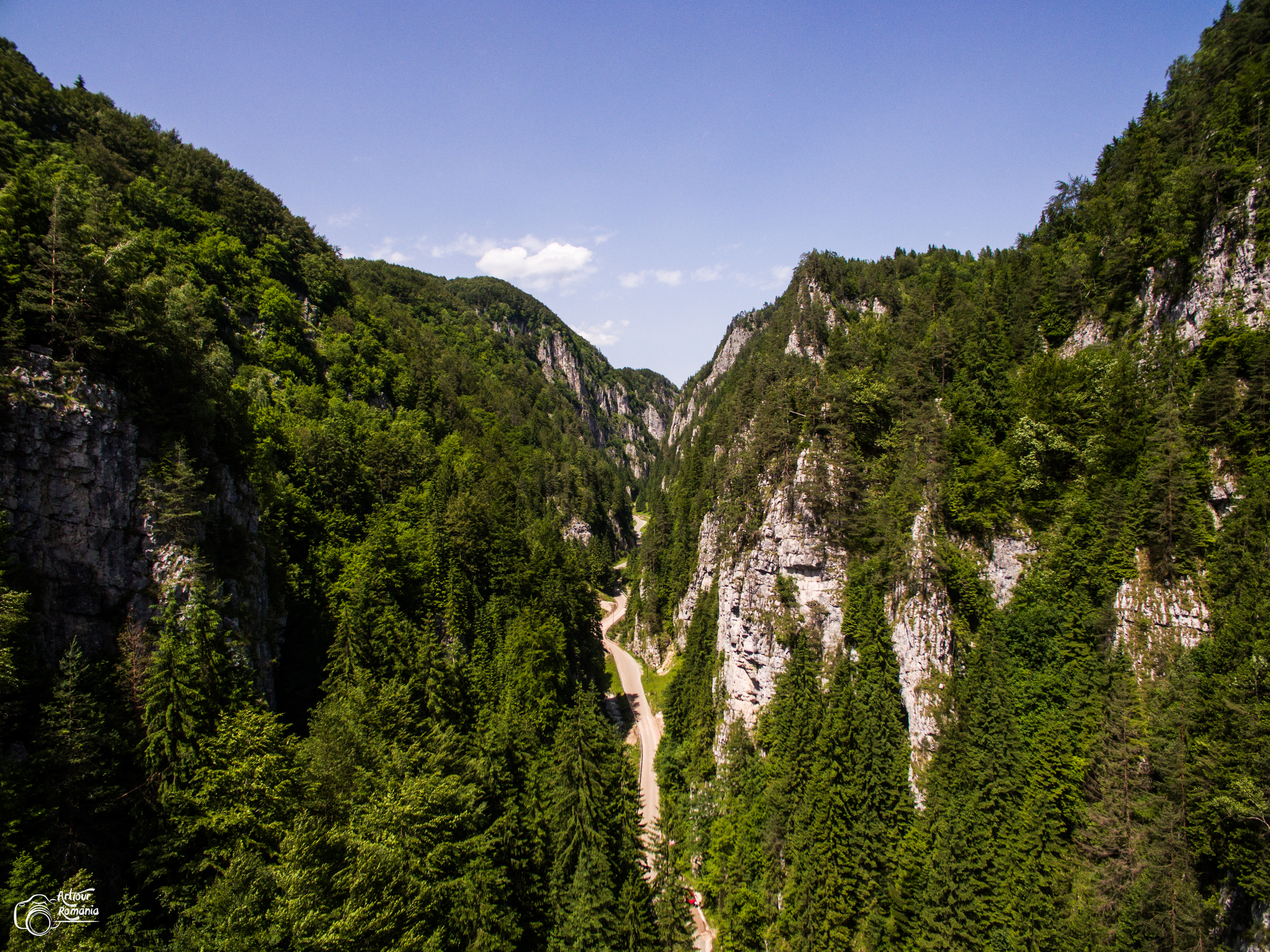 The most important tributary point of Dambovita, Dâmbovicioara, is dug in a veritable canyon of formations of rocks covering a length of 6 kilometers. With its unique wild landscapes, the Dâmbovicioara Gorges, with vertical walls that sometimes exceed 200 meters in height, are real attractions to explore. Large blocks of stone seem to support the sky. Water streams gurgling in the limestone can be seen everywhere. Here we find the following valleys: Padina cu Bei, Padina Strâmta, Padina Galbena, Valea Brezei, Brânele Mari, Brânele Mic, all with a very diversified vegetation.
The gorges have an imposing appearance and are part of a series of at least 20 key ponds located in Dambovita area. The actions of river water erosion have created the most bizarre shapes along the gorge, with numerous towers, sharp edges and karst lenses. Thus, there are over 50 caves (Dambovicioara cave, Gura Defileului, Labyrinth cave).
At the confluence of the creek of the Muierii valley, narrow and almost inaccessible gorges form and a succession of waterfalls emerges, followed by a particular passage called "La Gâlgoaie" where the water comes out at high speed from the mountain and flows immediately into Dâmbovicioara. "La Gâlgoaie" is one of the most beautiful tourist sites in the Piatra Craiului region, a gust of water that forms in the karstic regions and works on the principle of the siphon: the water that is collected in a karst, hollow out quickly to the surface when it reaches the elbow of the siphon. At about 200 meters above this passage we find the clearing Cuibul Uliului.
Article made by Gabriela Mihai, ArtTour Romania for Est Evasion