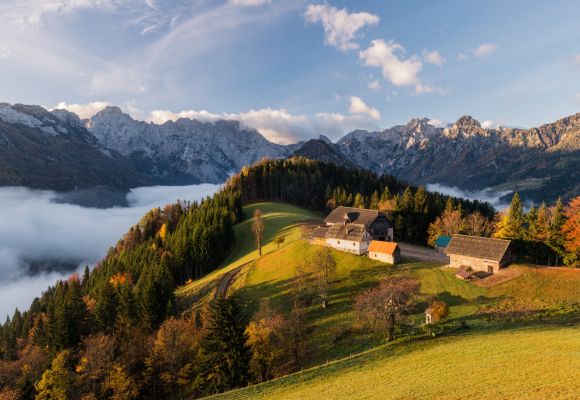 Why visit Slovenia:
For its capital Ljubljana, with its castle, its history, between Germanic, Latin and Slavic culture, it lets you discover a multicultural and multi-ethnic city.
For Bled, its castle overlooking the church and the lake leaves you a magnificent sight. You can swim in the lake and take a hike to enjoy the view.
For the Postojna caves, the Skocjan caves are inscribed in UNESCO's patrimony and those of Postojna are the most visited in the country.
For the white horses of the stud of Lipica, a historical stud with nearly 400 lipizzan horses. He is the oldest stud in the world.
For the Vintgar gorge at Lake Bled, their few kilometers make you walk on footbridges along the cliffs and observe the limpid color of the water.
For Krvavec, the ski resort in winter and summer sports located in the kamnic mountains. You have something to worry about up there.
For the terms Vodno mesto, to relax with saunas / hammams, thermal pools for adults and water park for children.