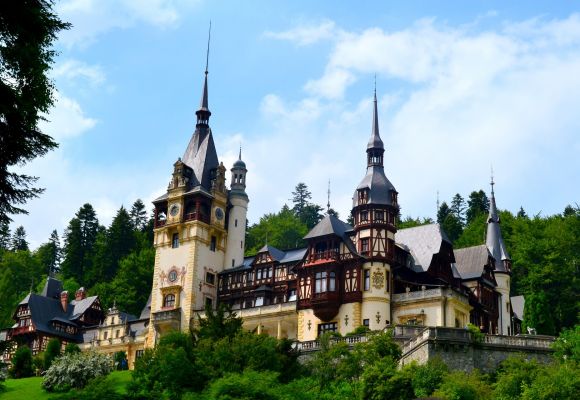 Why choose Romania?
For its capital Bucharest, the country's largest metropolis. A multicultural city, it houses the House of the People, the second largest administrative building in the world after the Pentagon, the Roma
nian Athenaeum, its huge parks and natural lakes etc ...
For its mountain range of the Carpathians, where you can go hiking, mountain biking, rafting or climbing.
For Bran, the medieval town and its famous castle of Dracula.
For Constanta, the port and tourist city at the foot of the Black Sea. The seaside resort of Eforie Nord is not far away, with its famous SPA of Ana Aslan.
For the Happy Cemetery of Maramures in Sapanta, with its crosses of bright colors.
For the traditional costumes still present in the north of the country.
For local gastronomy, cheese "burduf", sarmales, chiftele etc ...
For the Danube Delta, one of the most beautiful deltas in Europe. Formed by about fifteen tributaries, it offers a perfect haven for fauna and flora.
For the monasteries of Bucovina, some of UNESCO's heritage will make you understand why. Their styles will not leave you indifferent!
For colorful eggs, ancestral tradition especially in the region of Bucovina. The eggs are hand-painted for the Orthodox Easter, creating a festive and colorful universe.
For the castle of Peles, the most magnificent of Romania, it was the residence of kings. Its remarkable structure is made of several styles and deserves a halt.
For the Black Sea, with its seaside resorts and its SPA, it would make you forget all your worries.