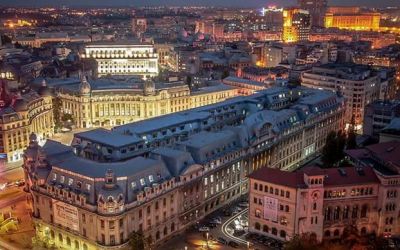 Day 1 - The story starts in Bucharest
---
Arrival at Henri Coanda airport in Bucharest.
The capital of Romania with the character of the bohemian Parisian, is a cosmopolitan city, vibrant, with a unique charm.
Named "Le Petit Paris" (Little Paris) in the period between the two world wars, subject to 50 years of communism and the megalomania of the dictator Ceausescu, Bucharest is today a city of contrasts that surprises the visitor all around.
Time to discover the city. You can visit People's House - the second largest building in the world after the Pentagon, the most expensive and also the heaviest building - after the Guinness Book of World Records; the historic city - the center of commercial activity in Middle Ages, which today houses numerous restaurants, bars and nightclubs as well as antique shops, art galleries and historic buildings and a true artery dedicated to the love for the French capital - Rue de la Victoire (Victory avenue) - the promenade between the two wars, with impressive buildings such as: the Romanian Atheneum, the Royal Palace, etc.
Visit of the Old Court - Palace of Vlad Tepes when he was Prince of Wallachia.
Accommodation in 3 * hotel in the center of the city.