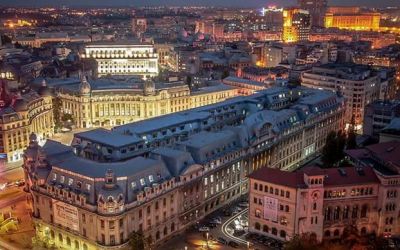 Day 1 - Bucarest - cosmopolitain city
---
Arrival at Henri Coanda airport in Bucharest. Transfer to the hotel.
The capital of Romania is a cosmopolitan city, active, with a unique charm. In 1459 was known as the residence of King Vlad Tepes - now known as Vlad the Impaler - the city experienced a tumultuous history that left its mark.
To see :
The People's House - the second largest administrative building in the world after the Pentagon, the most expensive building and also the heaviest building - according to "Guinness Book of World Records"
The historic city - the center of commercial activity in the Middle Ages, which today is full of restaurants, bars and nightclubs as well as antique shops, art galleries and historic buildings
Rue de la Victoire - the popular promenade during the time period between the two wars, with impressive buildings such as: the Romanian Atheneum, the Royal Palace, etc.
Accommodation in a 3 *** hotel in the city center.